Don't fancy reading? Scroll to the bottom and check out the video!
One of the questions we get asked all the time is, 'Is franchising profitable?' The simple answer is yes, the right franchise, with the right person can be extremely profitable!
However, there are a few aspects you need to be aware of and consider quite carefully. Starting a business, even a franchise, can be extremely lonely. Make sure that you are the right person going into this. But once you go into it, there is a massive success rate in franchising. There is less than a 5% failure rate of franchises. This is simply because the franchisor has already built these systems up. They've done the test works so they know it works. They have to go through regulations and get things checked before they can launch. Especially if they're launching under something like the BFA or the AFA.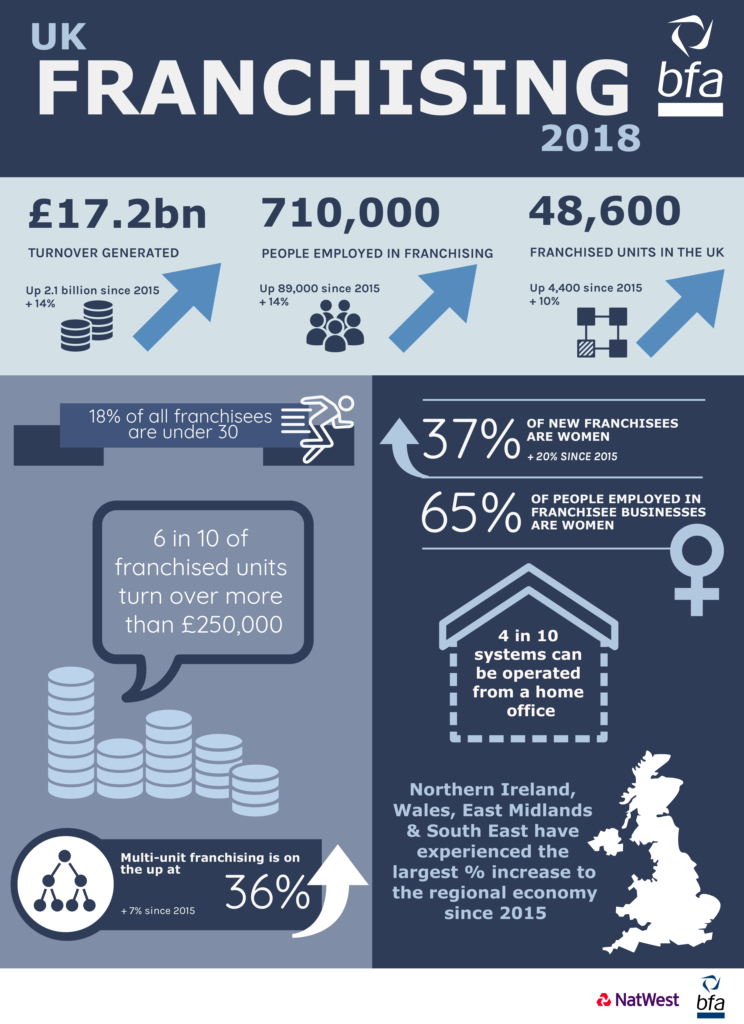 You'll get instant value from your franchise. They'll be able to give you leaflets, brochures, websites, all designed, all ready to go. This saves you so much money in the long run. It basically gives you a jump start on where you would be. If you're starting a business from scratch, there's only a 5% chance you're still gonna be here in four to five years time. With a franchise, there are people to turn to. There are people to ask. So when you get stuck, if you have questions, you can ring the network of other franchisors. You can ring your franchisee and ask those questions. They'll be able to give you help. They'll be able to point you in the right direction. And there's probably nothing that you can ask that they haven't previously been through. Franchising is a great way to get involved in business, especially if you're new and especially if you don't have a lot of experience. Make sure you find the right one for you, though. Reach out, ask those questions. Don't rush into it. Take your time. Do the research. Make sure it's an industry you're gonna fall in love with.

Get an estimate
It's simple to get a quote. Just choose a time and a day that suit you, and we'll meet you at your premises to discuss your exact requirements. After that, our straightforward, flat-rate pricing structure means we'll be able to give you a definitive cost quickly.
Get an estimate